Are you ready to challenge yourself in ways you didn't think possible at a small business? Are you ready for a rewarding experience that will last a lifetime? Are you ready to think differently? If you answered YES, to all of these questions, then joining St. Michael's Enterprise Resource Planning (ERP) Certificate Program is PERFECT FOR YOU!
St. Michael's is challenging the status quo on what many other companies would consider to be "commitment to clients" and "great employee benefits" by offering both in the same program! The ERP Certificate Program has been made possible in large part by St. Michael's partnering with two universities.
A Client and Employee-Focused Program
The ERP program is a postgraduate program designed for St. Michael's employees who have an interest in pursuing a Graduate Certificate focused on SAP. This program focuses on the knowledge and skills students need to navigate SAP ERP and related systems that support key business processes for our clients. Students have the opportunity to learn through hands-on SAP assignments that directly apply to many of St. Michael's clients' needs.
An additional benefit of this program is that our employees gain knowledge of emerging technologies, and how they impact current work environments. Upon completion of this program, there is the potential for a follow on Master's Degree in areas such as such as Masters of Business Administration (MBA) or Masters of Accountancy (Macc). The two universities that we have partnered with offer 15 credit-hour programs, which can be completed within a calendar year. Each allows you the opportunity to achieve the Training Enterprise Resource Planning, 10 Days certification (TERP10). The TERP10 certification demonstrates that an individual has competency in all SAP modules.
Areas of Study
Whether an employee is a professional in a technical or financial discipline, students of this program will gain a variety of skills as illustrated by Figure 1. They will have the opportunity to learn about SAP, and gain experience in various technologies then applies those skills at the client site. In addition, they are exposed to a variety of different modules within SAP, such as Sales & Distribution and Financial Accounting.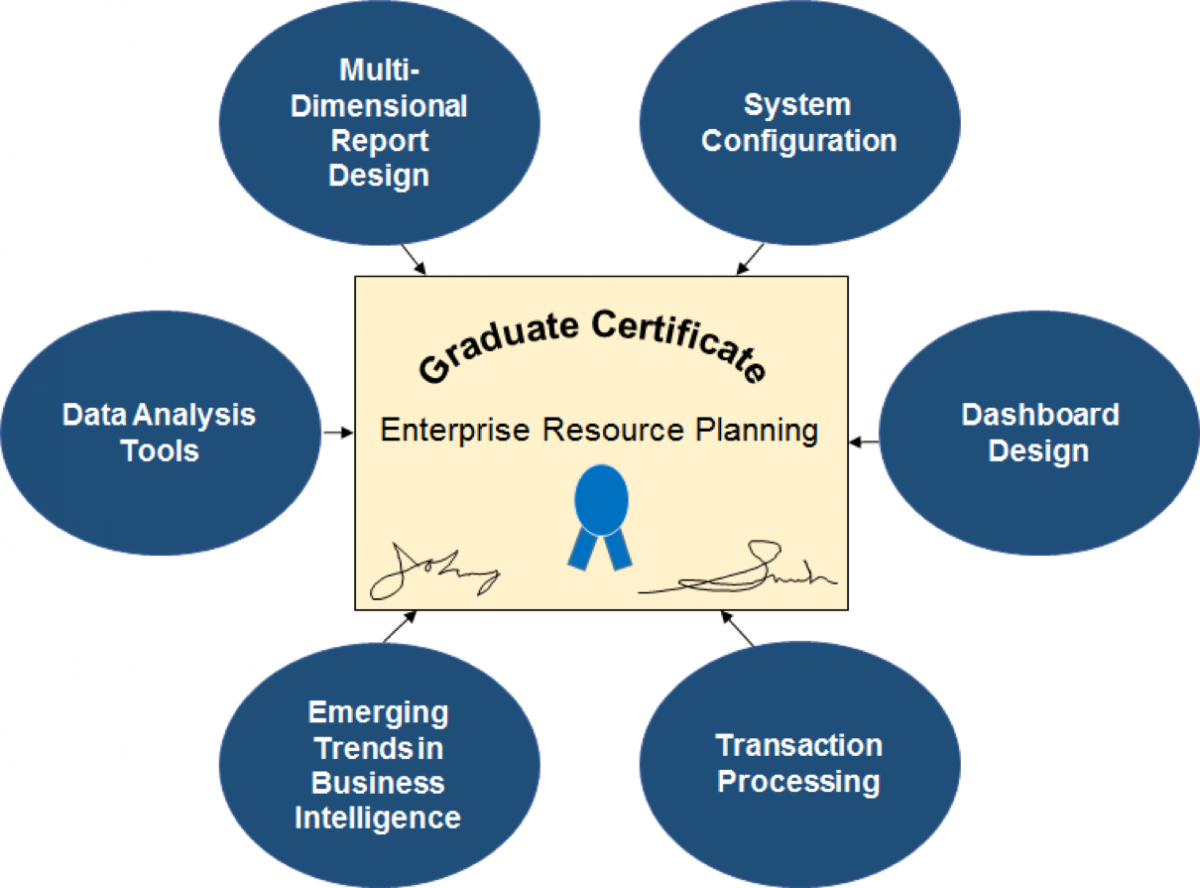 Figure 1: ERP Certificate Areas of Study
Students with financial backgrounds receive the opportunity to obtain an in depth understanding of SAP and the movement of data between SAP modules through the study of familiar business processes. Students will also learn about systems configuration, how to extract data from SAP and how to design reports for analysis. They will use tools that are highly sought after in the IT industry. As part of this program, students are also exposed to group projects similar to those they may be exposed to in their work environment.
Software Expertise Gained Through this Program
Throughout the ERP program students become exposed to a number of different software programs related to SAP ERP. Developing skills in these programs aid our employees in finding new solutions for our clients. For example:
SAP Lumira: A data visualization tool used to combine data, analyze trends, and share valuable business intelligence (BI) in an engaging and effective way. For example, SAP Lumira can be used to perform data mining for a population of transactions in SAP, so that our consultants can provide further analysis on how to use the data more effectively.
SAP Predictive Analytics: A statistical analysis and data mining solution that enables you to build predictive models to discover hidden insights and relationships in your data, from which you can make predictions about future events. For example, attempting to see which materials, need to be produced or procured in order to support ongoing DoD missions.
SAP Business Objects: A suite of SAP business intelligence tools that allow for quicker exploration of data and the ability to create multi-dimensional views of vast amounts of data for reporting and analysis. For example, it allows the client to drill down to the segment level, so they can pull additional data by General Ledger Accounting Code (GLAC).
SAP Dashboard Design: A tool that transforms data into an engaging, interactive dashboard. It allows the user to create a dashboard based on their reporting requirements. SAP Dashboard Design can be used to create powerful visualizations for quick analysis of data.
SAP Netweaver: The primary technology computing platform of SAP.
SAP HANA: The latest generation of SAP Enterprise software that includes local and cloud based solutions for faster access to data from a variety of sources. SAP Hana, allows users to pull data from the SAP in a more efficient time frame.
Google Analytics: An advanced analytics and visualization tool for evaluating website activity. Google Analytics can be used to analyze visitor behavior to a client's website and provide advice on how to generate additional visitors, or what content to highlight on main pages.
Completing the Program
At the conclusion of the program, students will have gained new skills with current ERP platforms that they can apply to their everyday jobs. They will gain a solid understanding of how to configure ERP systems and the related movement of transactional data. This will aid them in multiple practice areas including troubleshooting, data extraction and report design. In turn, clients will benefit as our consultants hit the ground running with an understanding of their ERP environment, related challenges and potential solutions based on their studies. In short, ERP Certification is a great benefit for St. Michael's employees and clients alike, and we are proud to offer this noteworthy program!