Green Beret foundation named Charity of the Month
Posted October 16, 2020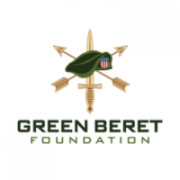 For the month of September, St. Michael's chose the Green Beret Foundation as Charity of the Month. The Green Beret Foundation serves the Army's Special Forces, our nation's most elite soldiers. Their mission includes providing direct financial assistance to families of these service members, including support for the severely wounded, as well as transition support for members returning to civilian life. As of today, the Green Beret Foundation has raised over $15 million to help 13,000 special forces families. 
Aaron Anderson founded the Green Beret Foundation in 2009 after identifying gaps in immediate support in the continuity of care for injured Green Berets. For eleven years, the Foundation has grown tremendously in terms of size, monetary support, and most importantly, in impact. The work that the Green Beret Foundation does to help our nation's elite soldiers is why the Generosity Committee of St. Michael's selected this organization as Charity of the Month. 
"Taking care of those who willingly put themselves in harm's way is one of the most important causes our country and communities can support. As a former Special Forces Officer myself, I know first hand what these soldiers go through. I am proud of the work the Green Beret Foundation does and am proud St. Michael's Inc. has chosen them as Charity of the Month" said St. Michael's CEO Todd Brymer. 
For more information on how you can support the Green Beret Foundation, please go to https://greenberetfoundation.org/